Worlds First Fender Catalincaster Telecaster Guitar
Page 1
---
This Guitar is not for sale but I am currently building another!
A little history on Catalin: Catalin Is an early plastic which was first made around 1930 and was used in Art Deco radios, Clocks, Jewelry, Jukebox plastics, and a number of other items. These items have been favorites of collectors around the world and have fetched high prices when they come to auction. One green Garod Drop-Handle radio sold for $118,000 at a Bonham's auction just a few years ago. Catalin is very hard almost like glass and is chemical resistant, even with acetone, It polishes to a high shine as is very workable. It doesn't melt but it will become somewhat plyable and then burn if it gets to hot. Some people mistakenly call it Bakelite like the ladies who collect bakelite jewelry. This is because the Bakelite Corporation was bought out by the Catalin corporation in 1929 and the terms were mixed up and became interchangeable. Catalin started out as a liquid resin poured into lead molds and cured in ovens for days. One thing that was unexpected is the stuff would change color. The material used on this guitar was orange when I got it and now is alabaster white. It will yellow again over time. Email or call and I can answer any questions you may have. Thanks for looking. .
CONTACT INFORMATION: EMAIL paul@pontrello.com : or call 425/345-6083
---
The Catalincaster!!
I have been playing guitar since I was ten and have played all style of music over my playing career but I never owned a Telecaster and I have recently acquired a real love for the guitar. I have been restoring and repairing catalin radios and jukebox plastics for ten years so when I ran across enough flatstock catalin to put of the front of a telecaster I had to attempt it. I bought the neck and body from USA Guitars in Puyallip Washington from a very helpful guy named Tommy Rosamond. He chambered the body for me, inserted catalin dots in the neck and was helpful in every decision I made. I put a Jason Lollar Vintage-T in the bridge and his Firebird mini humbucker in the neck on the advice from a local favorite guitarist by the name of Tim Lerch and they sound great. I really like Brent Masons playing so I used his wiring along with the added Seymour Duncan Hotstack middle pickup. It is basically a normal telecaster wiring with an added second volume control for the middle pickup which is on a two position pull out potentiometer for series/parallel which you can blend it in to your taste. I laminated the catalin onto the wood and painted the body with a black Lacquer with may coats of clear. I made the nut out of catalin and it works very nice as a nut material. I also make my picks out of catalin using a Don Mock design shape. The last picture shows two picks, the one on the right has been my only pick for over a year weathering hundreds of hours use and it finally chipped so I made the one on the left. Don is very Respected Jazz Guitarist and founding instructor of G.I.T. along with Howard Roberts. His books (especially Mastering The Dominant 7th) and personal lessons changed my playing so check him out!! http://www.guitaraxis.com/ The final step was to hand it off to Seattle's best luthier, Mike Lull for Assembly of the neck and pleking. The guitar plays like a dream and has incredible tele tone. My experiment worked out as good as, and even better than I was hoping. Thanks for looking!!
---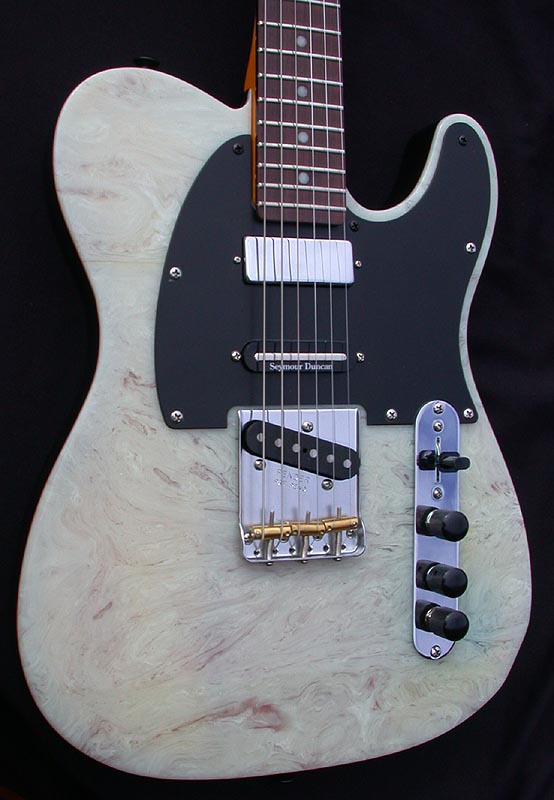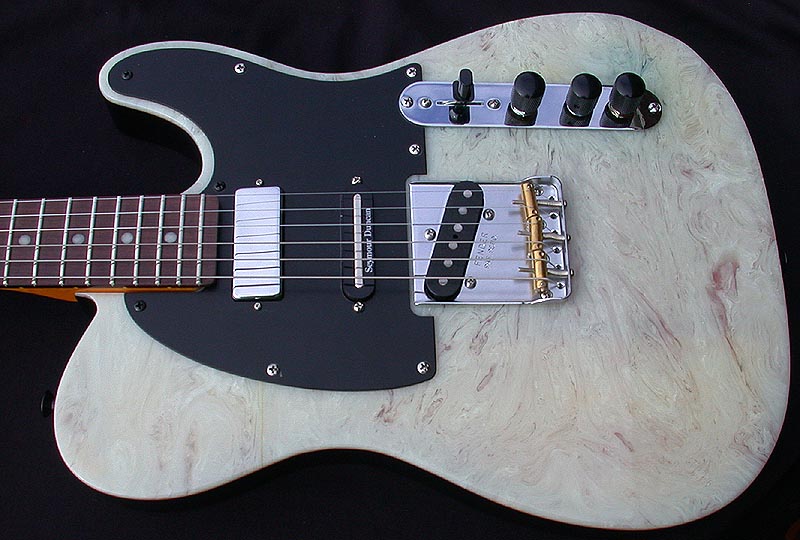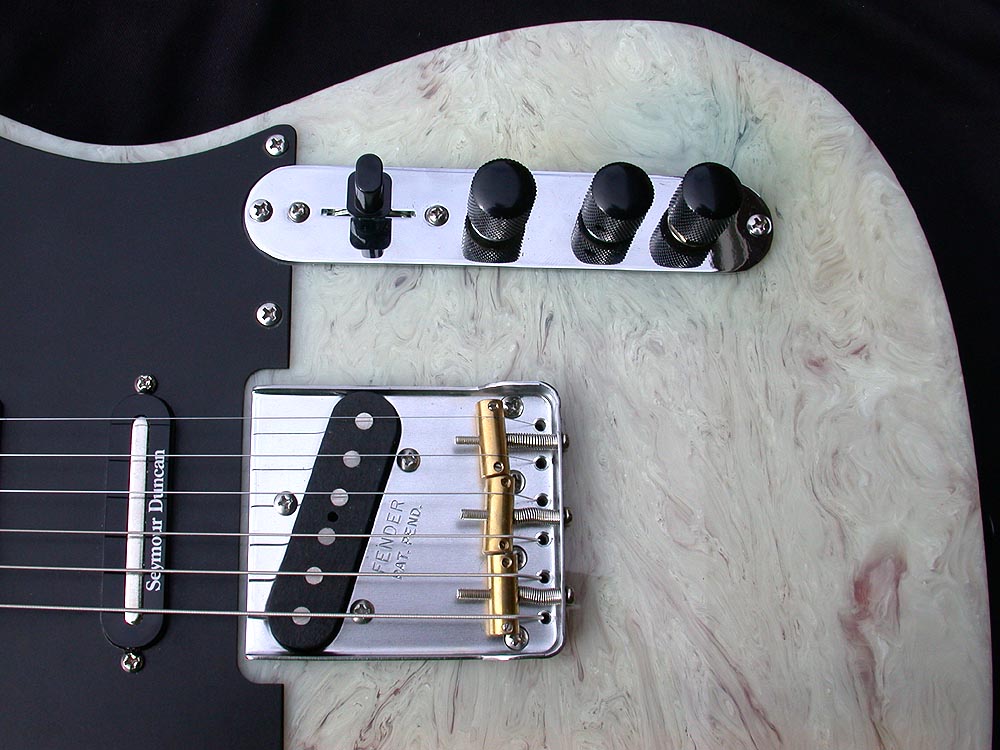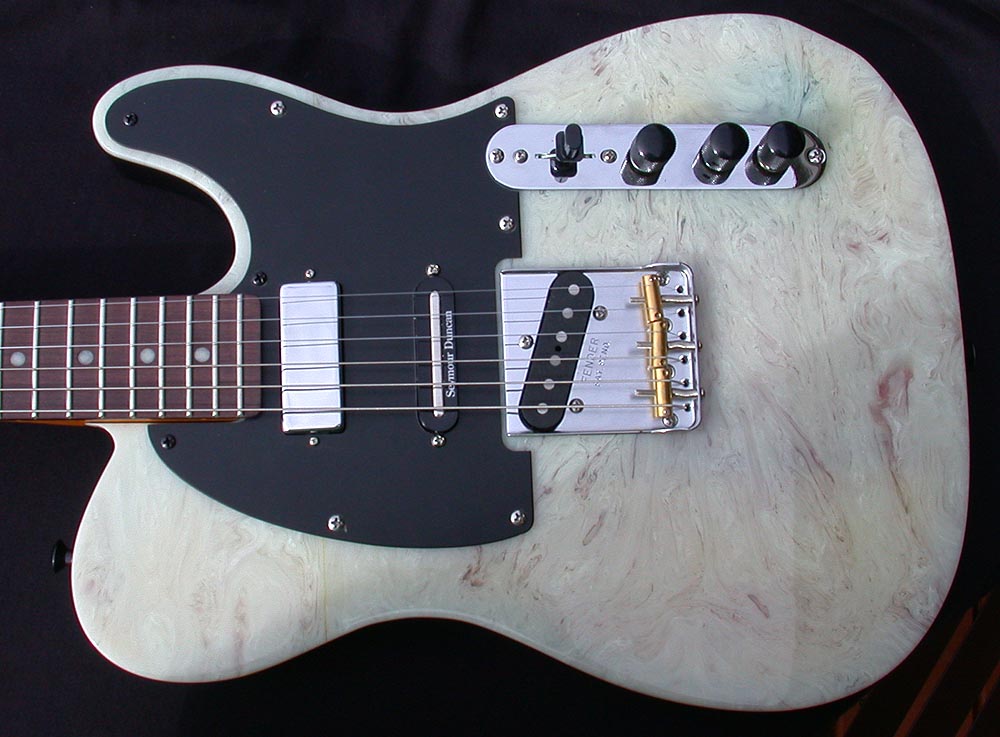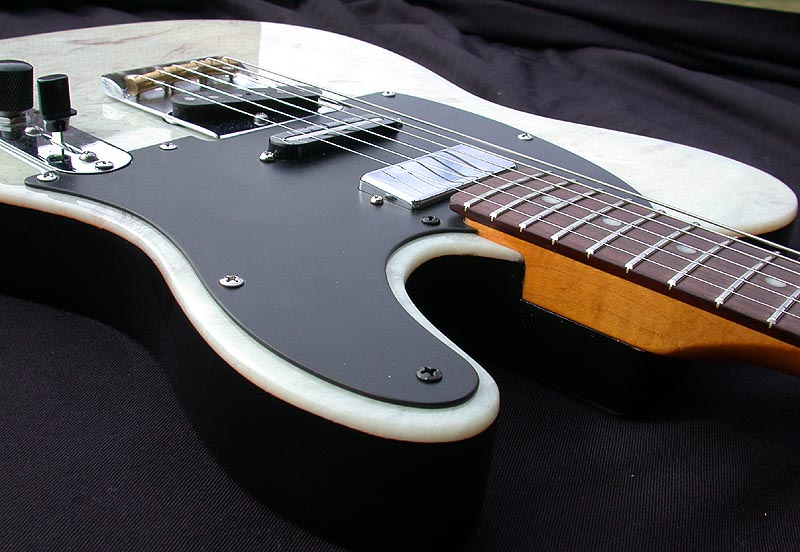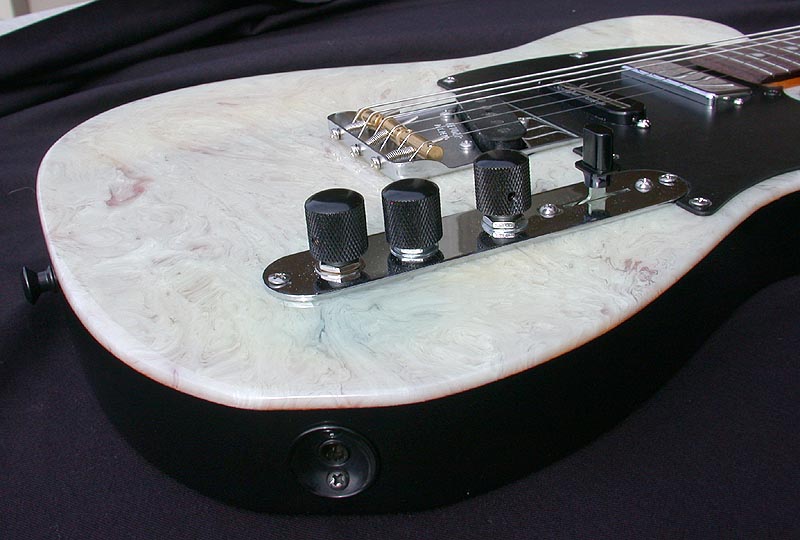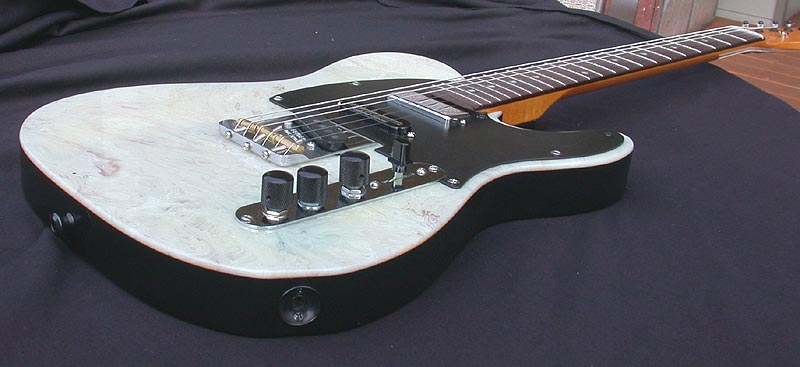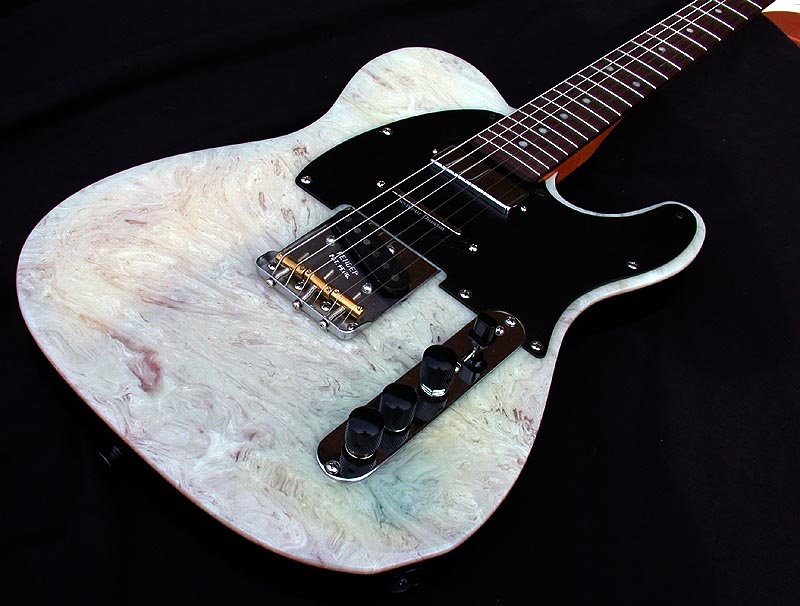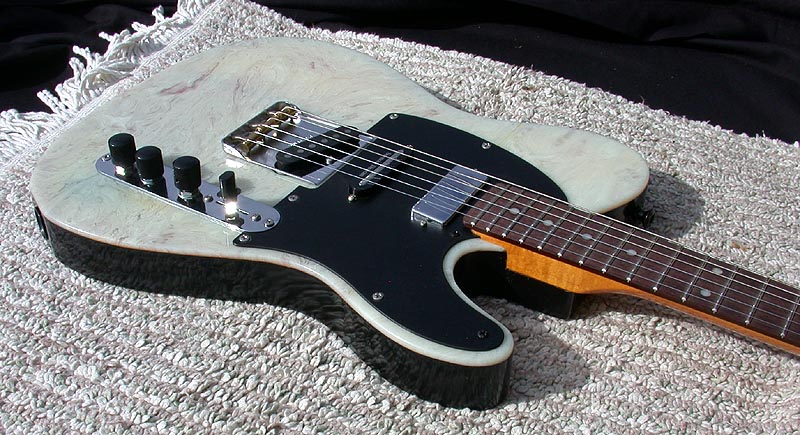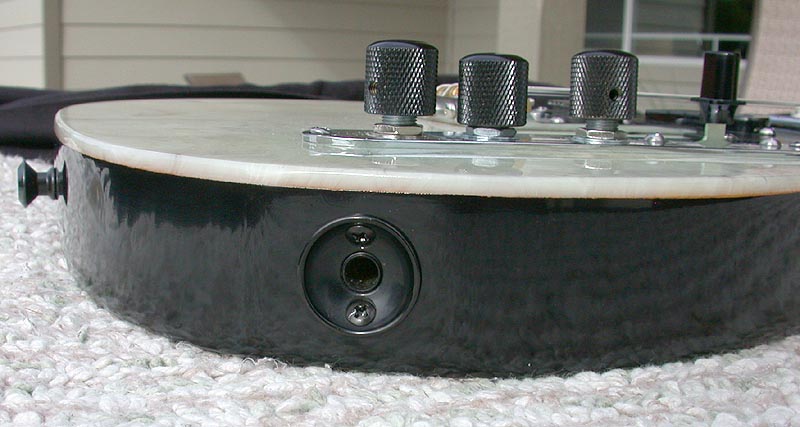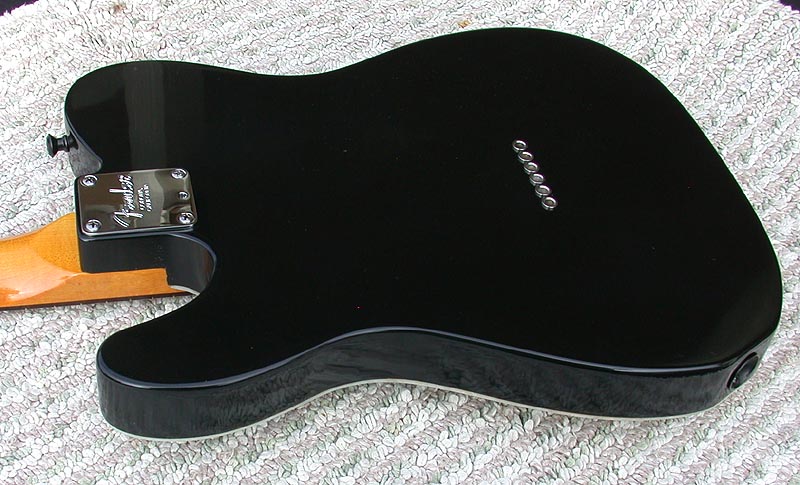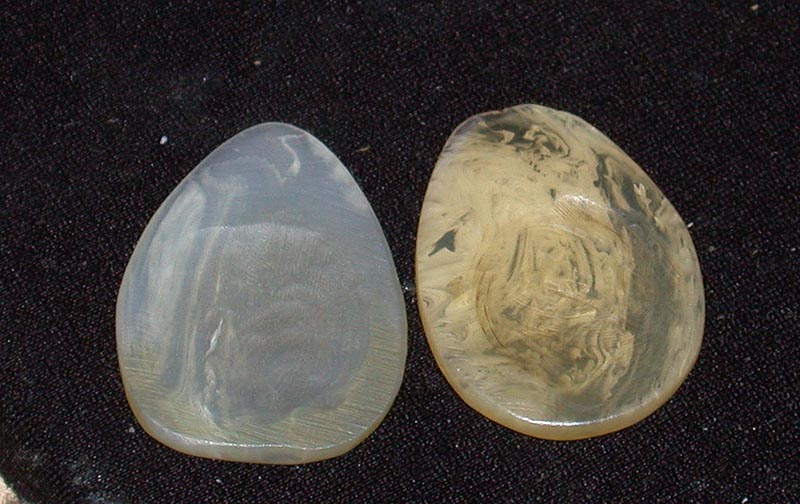 ---